Our
Values

— The Detail behind "How Do We Behave?"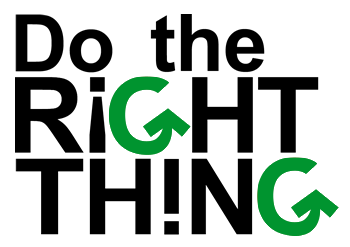 People First
Uniqueness. We are responsible for championing and extending our unique culture as our competitive advantage.
Trust. We trust and believe in our people as the foundation of success with our clients and shareholders.
We think like the owner. We are a community of A players who act and are empowered like owners of the company. We provide freedom and flexibility in exchange for consistently high performance.
100% attention to customer concerns: we all have the ability and are empowered to solve any customer concern. We answer our phones; respond to our emails and above all listen. The highest possible customer satisfaction is our goal.
Seriously fun. We are serious about our job and lighthearted about our day. We are obsessively kind to and respectful of one another and appreciate each other's quirks.
Do the Right Thing
Act local and charitably. We commit our time and energy to support our local communities through giving and above all our volunteer time.
No secrets. We are transparent and direct so that people know where the company stands and where they stand, so that they can make great decisions.
Spirit of the law. We do the right thing, even if it means going above and beyond in the spirit of erroring on the side of what's right as apposed to the side of doubt and misunderstanding.
Raise the bar. We will lead our industry to set standards that even a small dealer can have all the great tools that big groups have. We will raise the bar even higher for dealer groups by providing them low cost alternatives to the legacy products they use today.
Succeed Together
Results focused. We focus on building a great business and a great company in an open, accessible environment.
Aim high and be bold. We learn from others, then we write our own rules to be a pioneer in our industry and create a model workplace. We take risks and challenge complacency, mediocrity, and decisions that don't make sense.
Two ears, one mouth. We ask, listen, learn, and collect data. We engage in constructive debate to reach conclusions and move forward together.
Collaboration is king. We solve problems together and help each other out along the way. We keep our commitments and communicate diligently when we can't.
Learning loops. We are a learning organization. We aren't embarrassed by our mistakes— we communicate and learn from them so we can grow in our jobs.
Not just about us. We know we're successful when our clients are successful and our users are happy.
Debut Product Auction
Simplified

™

Dealer Simplified's first product Auction Simplified has changed the way dealers wholesale cars by helping them hold their own private wholesale auctions. Auction Simplified™ has increased dealer profit, reduced expences and improved buyer and seller relationships.

Since those humble biginings, Dealer Simplified has grown into a full software company for dealers and independent auctions alike. Providing tools for dealers such as, SalesDesking.com, BroadcastAppraisal.com, Dealer5Star.com. And for Auto Auctions, AuctionLaneManager.com and HDSimulcast.com
Training Simplified
Our Simplified software requires less of a learning curve so you should be up and running in moments, however, Dealer Simplified™ is committed to providing ongoing training, proactive coaching and support to ensure dealers achieve results they never thought possible.
Dealer Simplified™ couples its premier software solutions with performance training. Each Franchise Dealer - Wholesaler - Independent and Salvage Yard has a dedicated performance trainer to help launch our software. Expect great results.